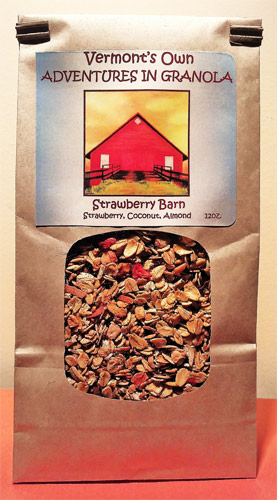 Eat Delicious Granola & Support Young Adults With Disabilities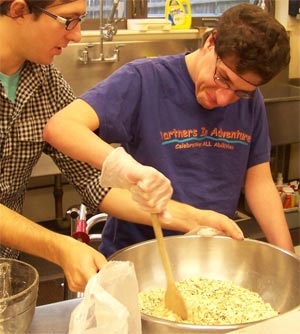 Eat granola and make a difference!
Healthy and delicious granola is being produced through Partners In Adventure, a non-profit organization that provides opportunities for young people with disabilities. Our new program, "PIA WORKS", is designed to provide meaningful work for adults with disabilities with the help of community partners.
Our first "PIA WORKS" project is Adventures In Granola - three granola flavors, all made with local VT maple syrup, and each featuring a label with an original painting of a local barn done by a Vermont artist.
Adventures In Granola is produced under strict supervision in the kitchen of a Burlington, VT school.